A HAVEN FOR ITALIAN FOOD LOVERS
Antolino's Pizza in Columbus, OH is a family-owned and -operated pizza shop that has been proudly serving award-winning pizza, subs, and Italian food for more than 39 years. Our great food, partnered with our great service,has made us one of the top pizza shops in town. You can be sure that our pizza dough and sauce are made fresh daily, using only the finest ingredients available.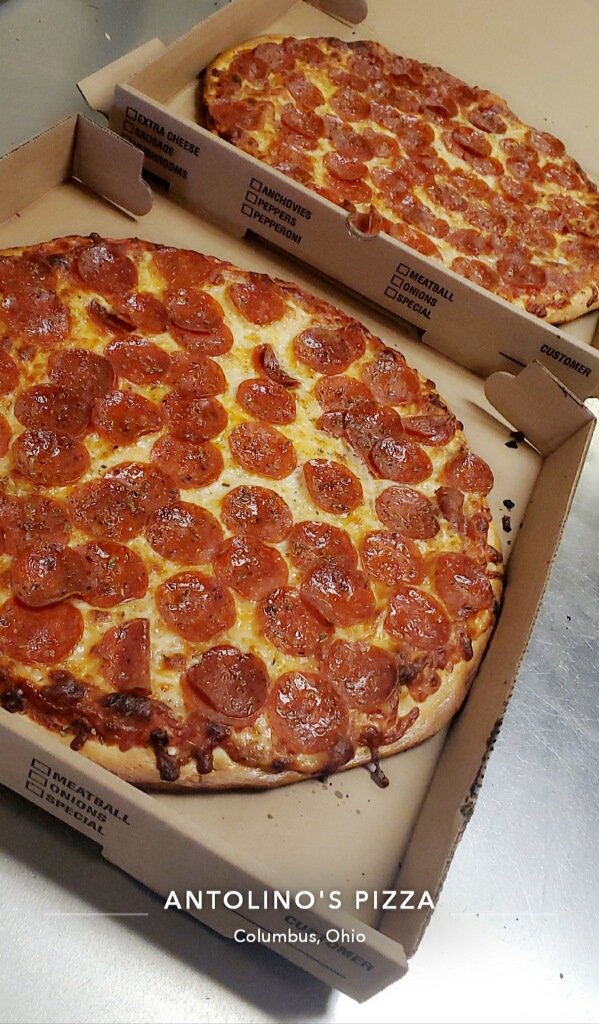 Serving Pizza for More Than 40 Years
Antolino's Pizza has been serving great pizzas for over 40 years. We take pride in having been once recognized as the Columbus Pizza Bake-Off Champs. Make sure to visit our pizza shop to personally try the pizza that's been judged as the best in the entire city. Try our food to discover why we've been a north side staple since we opened 4 decades ago.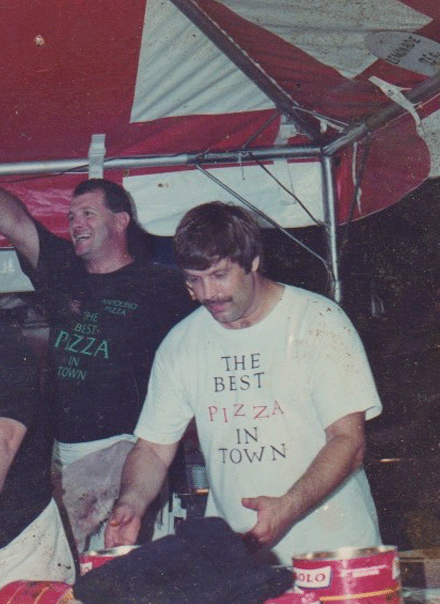 A Family-Owned Pizza Shop
From our family to yours. Antolino's Pizza was started by Bob Snyder in 1979 with his wife, Joy, after perfecting his recipe for pizza sauce. Over 40 years later, we continue to set the bar for truly great pizza. The Snyder family prides itself on providing the kind of excellent food and service that our customers have come to know and love.
OFFERING DELIVERY, PICKUP and NEW CURBSIDE Service

Let Antolino's Pizza in Columbus, OH satisfy your pizza craving! Our pizza menu features a wide selection of pizzas, subs, salads, and more so be sure to browse through it. Our pizza delivery service caters to both residential and commercial customers in the area. If you're headed somewhere and in a hurry, you can also pick up your pizza from our shop. Check out our pizza menu below.



Discover Our Pizza Specials Today
Whether it's lunch or dinner, calling Antolino's Pizza in Columbus, OH is always the best choice. Enjoy mouthwatering pizza that's made fresh each time you order from us. Check out our pizza specials below for an even better Italian food experience.


Lunch Specials

Available from 10:30 AM to 3:00 PM

Small Stromboli – $9.00

Includes provolone cheese and 2 items

Small Pizza – $7.00

Includes cheese and 1 item



Anytime Specials

Available during lunch and dinner

2 Large Pizzas – $22.00

Includes cheese and 1 item

3 Italian Subs – $14.00

Double the meat and cheese for just $6.00 more!

2 Italian Dinners – $16.00

Choose from spaghetti, lasagna or chicken parmigiana dinners. All dinners include pint salad and garlic bread.
Let us provide the food for your next office party or get together. We now have both Italian and Mexican food options! Please allow 24 hour notice for catering orders. *For any menu item not listed below, call 614-475-9900 for bulk pricing.


Italian Catering Menu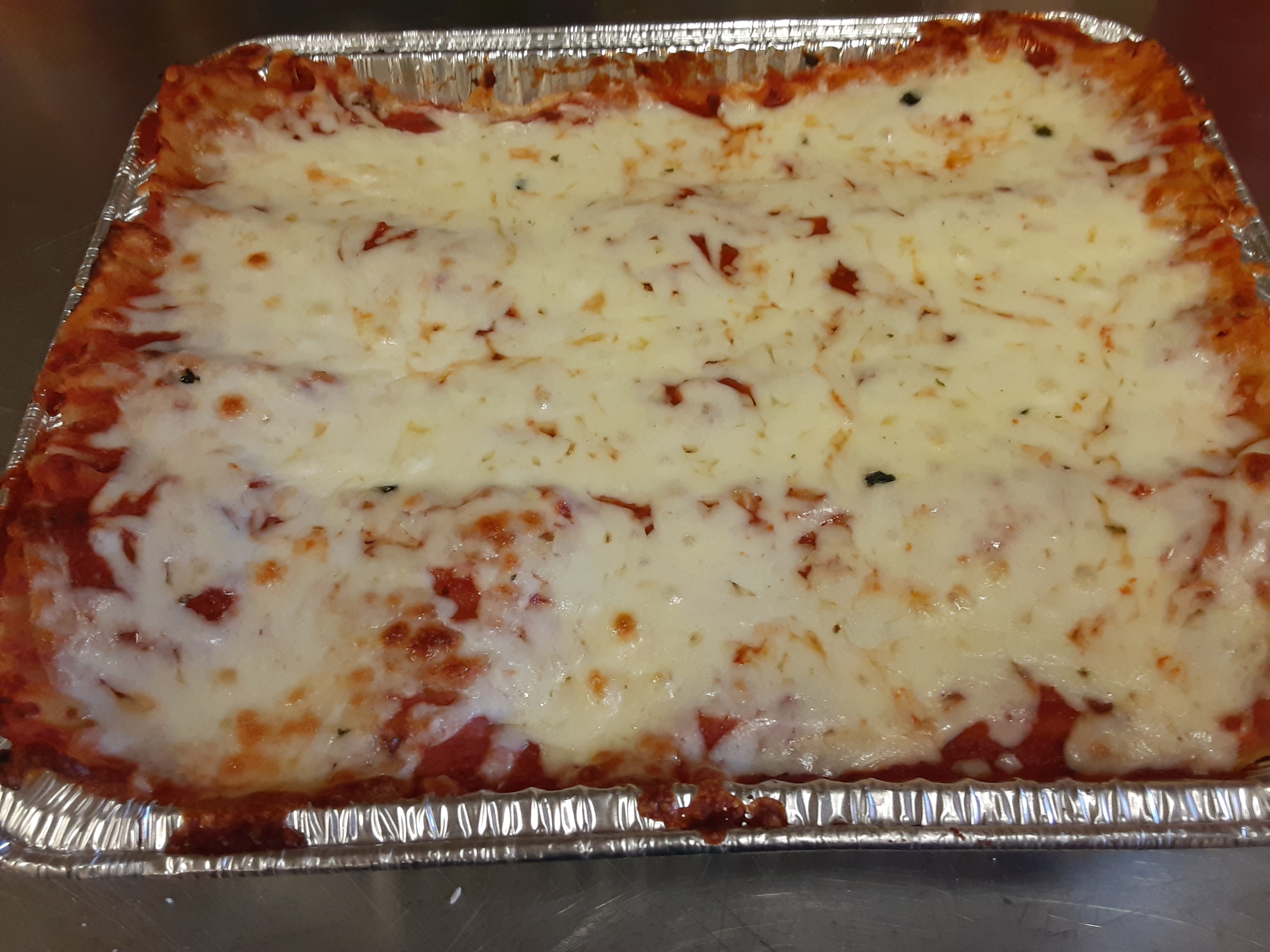 All options serve 9-12, unless otherwise indicated:
Lasagna $45
Spaghetti with Red Sauce $12
Chicken Parmigiana patties, with cheese $3.00 ea
Chicken Alfredo $25
A la carte Scratch-made Meatballs $1.25 ea.
The Big Salad (with lettuce, tomato, banana peppers, pepperoni, and assorted dressings) $12
Garlic Bread (serves 2) $2, with Provolone cheese $4
,



Mexican Catering Menu
Build Your Own Taco Bar
Makes 20 tacos
*comes with corn or flour tortillas, cilantro, onions and red or green sauce. Add 16 oz. sour cream $5 and/or 1 lb shredded white cheese $7

Pork Carnitas taco meat 2.5 lbs $30
Al Pastor Pork taco meat 2.5 lbs $30
Chicken taco meat 2.5 lbs $30
Side of Refried Beans 2.5 lbs $10
Side of Spanish Rice 2.5 lbs $10